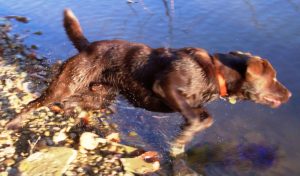 BOOK I – THE PROGENITORS
By Andrew Antijo (pen name), a Harvard Law School graduate now writing droll humor fiction.  Andy lives with his wife Judy and their chocolate Labrador retriever, Deuce, near Galena, Ohio.
The first book in the series, The Progenitors, is filled with funny, humorous fictional stories featuring prodigies in the dog world.  It has pathos as well as joy.  Anxiety,  consternation, adversity, persistence, success, heroism, tragedy,  and even a bit of romance, are all there.  But it's mostly droll humor.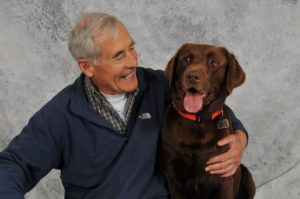 Deuce Clarence Jones and the author having a good laugh!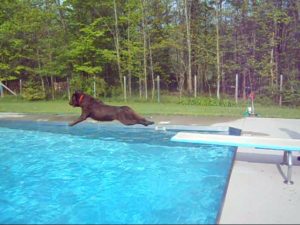 BOOK II – FLEET ATHLETE
FLEET ATHLETE will feature Deuce, and be about sports and athletics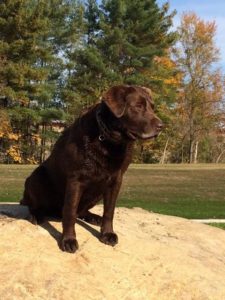 BOOK III – THE ALPHA
THE ALPHA will also feature Deuce, and be about leadership and politics